The Volvo S90 is the epitome of a well-rounded vehicle that includes top features in safety, style and comfort. Not only do these features make the S90 a standout ride, but they have also caught the eye of the editors at AUTOMOBILE, which have added it the 2017 AUTOMOBILE All-Star team! This title is a big victory, as this usually goes to other luxury brands such as Porsche, Ferrari and Bentley. What makes the
Volvo S90
so unique to Southern California driver's and beyond, is that it truly embraces and displays qualities that are worthy of All-Star status.
According to Lex Kerssemakers, the Senior Vice President Americas and President and CEO of Volvo Car USA, "The S90 sits alongside childhood dream cars as an
AUTOMOBILE
All-Star speaks volumes about how Volvo can build a truly compelling car."
The Mixture of Style, Safety and Class Have Lead Southern California Drivers Toward the Volvo S90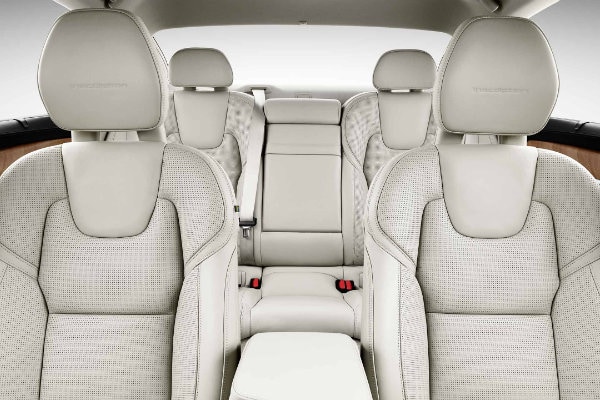 The Volvo S90 located at our Southern California dealership, starts at $49,900 and is the first model to come with autonomous drive functionality as a standard feature - (a feature that many luxury brands are competing neck and neck for). Its standard engine is a powerful T6 turbo with 316 horsepower that includes a supercharged Drive-E All-Wheel Drive powertrain. A nine-inch tablet like touchscreen control panel is available for tech junkies, as well as all the safety features that Volvo is known for. Additional features that our
new Volvo S90 models
in Southern California incorporate are fog lights, memory seats, steering wheel controls and a navigation system.
The AUTOMOBILE All-Star is chosen from a list of all-new, heavily modified modifications on vehicles that are for sale or available to purchase in US within a year prior to our test. Tests that incorporate track, on and off road evaluations are performed and analyzed by the editors over multiple days to see which contender lives up to All-Star potential. To us, it is no surprise that the Volvo S90 has taken the cake this year!
And remember, "With the S90, it's not about how fast it gets you there; it's about how it makes you look and feel as it does." - AUTOMOBILE editor-in-chief Mike Floyd.
For more information on the Volvo S90 or to schedule a tour and test drive,
contact us
at (949) 558-3990.