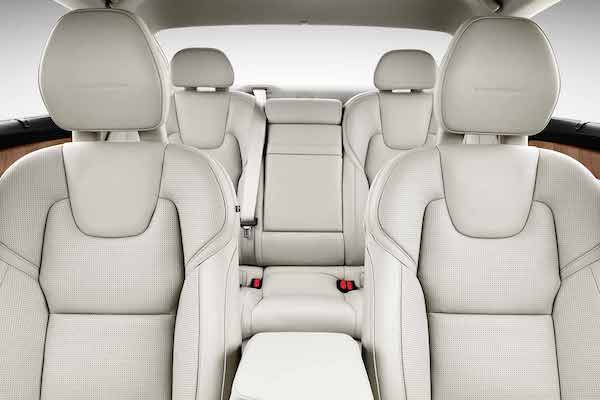 If you have experienced cruising around the Irvine area streets in a
2017 Volvo S90
, then your ride must have been thrillingly powerful and extremely comfortable. Over the years, Volvo has upped their game with developing a strong, as well as complacent, interior that sets it apart from other makes and models. With these improvements at an affordable price, it is no wonder how the Volvo S90 has been chosen as one of the top ten best car interiors for under $50K!
With an interior that is inspired by the calm and openness of a Scandinavian home, Volvo has deemed it to be known as the Scandinavian sanctuary. Due to the quality of nappa leather and the details of natural wood, the S90 is durable and can withstand just about anything you put it through. Also, the use of these elegant materials gives it that extra touch to surpass most of its competitors.
However, what makes this vehicles interior so unique is the comfortable seating! Enhanced with extremely cozy seating that is designed to wrap around your body shape, the S90 offers enhanced support and stability. Cushioned with leather and polished off with contrast stitching, these seats are not only comfortable, but also very pleasing to the eye. To see if this impressive interior is bound to catch your eye, flip through our
new Volvo inventory
near Irvine and see if the S90 is a match for your lifestyle!
The Volvo S90 Not Only Has Comfortable Seating, but the Technology to Pair With It
Along with the beyond satisfying seats, there is an infotainment screen to entertain all! The easily reachable system is accessible from front seat occupants, which provides specialized information to keep drivers safe and moving forward. The user-friendly screen is gorgeously integrated within the dash to take up less space, and adds a nice touch toward design.
Overall, choosing the right Volvo can be difficult with all the model options that they have available for purchase. But, if you are looking for a vehicle that holds a luxurious interior for under $50K, than the Volvo S90 is right up your alley.
Stop by
to check out the Volvo S90 for yourself or give us a call at (949) 558-3990!