When you think of a Volvo, the first thing that comes to mind is safety, right? Well Volvo has amped up its safety features even more in one of its newest models. The
2017 XC60
holds a number of its own dependable safety features, but Volvo decided to take it up a notch. In a new and updated version of the XC60, it will embody three new advanced driver assistance features will be added to keep everyone safe and secure.
These newer features are designed to help drivers avoid accidents that could arise while on the road. One feature is the steering support, which is setup to administer the brake when automatic braking on its own would not help to avoid a potential accident. During the process, the car will provide steering assistance to avoid whatever is in the path ahead. This feature is active between 30-60 MPH and should help to avoid smashing into other vehicles, or if in the area, large animals.
Opt For The Optional Blind Spot Feature For Extra Surveillance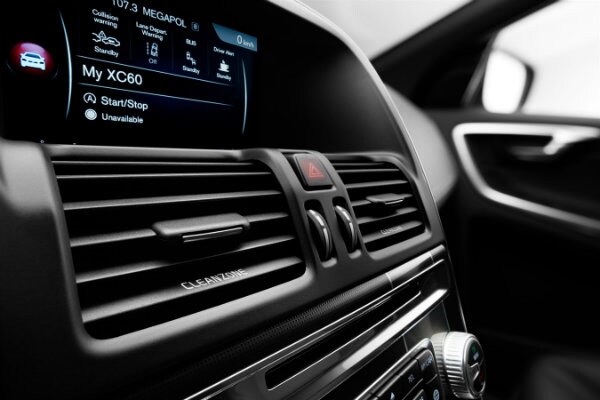 For those drivers who are looking for a little extra security, the Volvo XC60 offers an optional Blind Spot Information System. This system is constructed to notify the driver that there is a vehicle entering their blind spot, and will detect if the new steer assist functionality is necessary to apply to avoid a sideswipe with the blind spot vehicle. This feature acts as an extra set of eyes, so that the driver's attention can be focused on the road ahead.
Volvo believes that these safety amenities will be a step toward autonomous cars. Malin Ekholm, the Senior Director of Volvo Cars' Safety Centre says, "All of these new features represent clear steps in our work towards fully autonomous cars. We have all of the benefits of the safety technology we introduced in our larger 90 Series cars in the new XC60. This is fully in-line with our strategic approach to develop automotive safety systems based on real-life, real-road safety. Our vision is that no one will be killed or seriously injured in a new Volvo car by the year 2020."
By providing the Volvo XC60 with these new features, it is clear to see why safety comes to mind when thinking about a Volvo. These features were presented at the Geneva Motor Show that took place on March 9th through the 19th. However, to see the current XC60, which is plenty safe in its own right as an IIHS Top Safety Pick+ for 2017,
contact Volvo Cars Mission Viejo
.