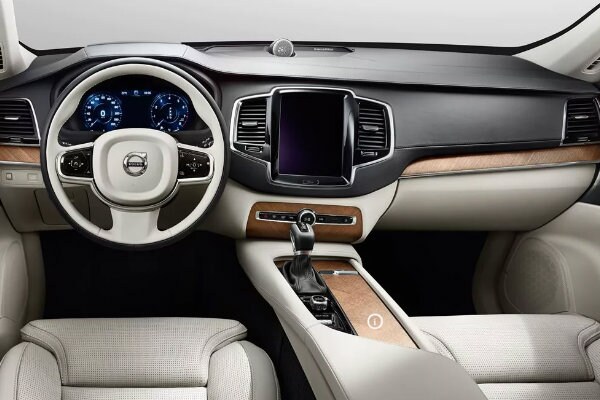 The Volvo XC90 is designed from the inside out to display its true native land of Sweden. Its simplicity gives it an alluring appeal to the eye, while its high-end features gives it its stylish looks. Due to its eye-catching appeal, the 2017 Volvo XC90 has been named one of the best looking SUVs of 2017
by
AutoGuide.com
, and honestly we can clearly see why. Let's take a closer look at what makes this SUV stand out.
Southern California Volvo drivers are attracted to the
2017 Volvo XC90
for many reasons, and one of those reasons is its interior design. The interior of this vehicle is everything you could want to relax and more! The seats are crafted with the finest materials and offer lumbar support unlike anything you could imagine. The front seats are ventilated and even offer a massage function that will make your SUV feel like a sanctuary! The crisp, clean arrangement represents its Scandinavian roots and will definitely mystify the eyes of not only the driver, but any passenger that comes in contact with it.
The Volvo XC90 Will Stun Southern California Drivers With Its Beauty That Magnifies from the Inside Out



The Volvo XC90 is just as pleasing on the outside as it is on the inside with a turbocharged four-cylinder engine under the chiseled, aerodynamic hood. Designed with standard 18.5-inch Sparkling Silver Alloy wheels and colors ranging from metallic and non-metallic, this vehicle is dressed to impress. To top it off, the momentum dual integrated tailpipes gives this vehicle a modernized back-end that can still succeed in its job of disposing of exhaust. If this vehicle is something you cannot wait to get your hands on, our selection of new
XC90 Volvo models
in Southern California is the perfect place to start your search for one of the most best looking SUVs of the year!
For more information on the Volvo XC90 or to schedule a time to check it out for yourself,
contact us
at (949) 558-3990.