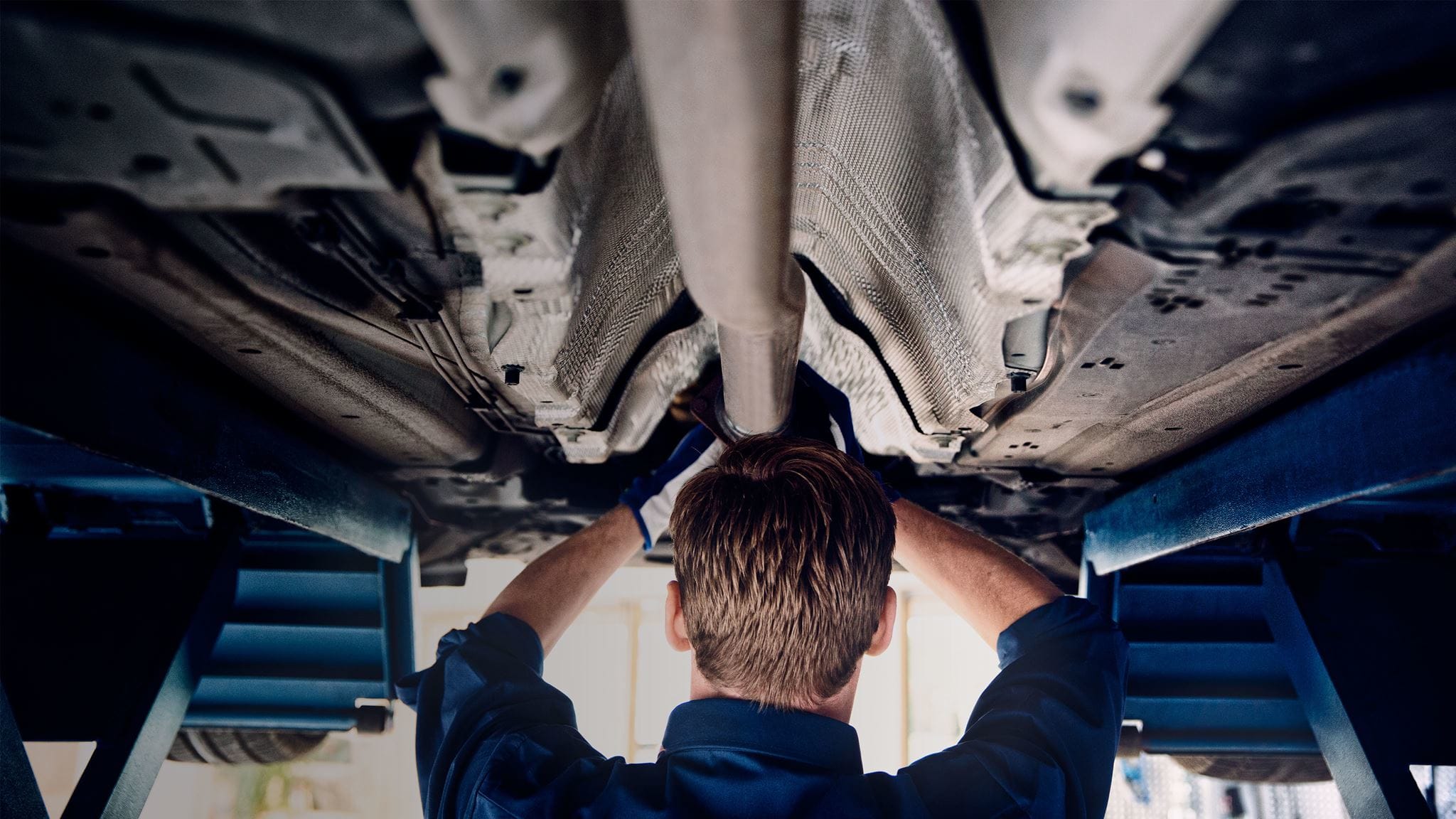 Volvo Cars Mission Viejo understands how important it is to keep your car in great shape. With incredible service, your Volvo can run for years to come. We have many different reasons as to why we are one of the top dealerships in the area. Thanks to our incredible team, we offer nothing short of exceptional customer service, ensuring everyone leaves our dealership happy. Below are a few reasons as to why our dealership is a place you can trust and call home.
Orange County Volvo Service Department
Our service department works tirelessly to ensure that our customers' expectations are exceeded. Check out our reviews to find out why so many residents of Orange County prefer our Volvo service department for a reason, or just stop on by and check it out for yourself!
Certified Volvo Technicians
You can count on our highly skilled and trained technicians to take care of your Volvo. With the necessary training, our technicians know Volvos like the back of their hand. You can trust our technicians to help you and your vehicle out with quality service.
Volvo Certified Service Consultants
Our certified service consultants will help you figure out what your car needs in no time. With their help, you can get your car serviced quickly and properly, allowing you to get back to your busy day.
Family Owned and Operated
Volvo Cars Mission Viejo has been family owned and operated for years. Through the years, we have been making customers happy with our incredible customer service, and we continue to do so.
Military Discounts
We cannot thank the men and women who serve our country enough. The strength and bravery they have truly inspires us, which is why we offer a military discount to show our thanks in the best way possible.
Polestar Tuning
Our dealership offers Polestar tuning to ensure your vehicle continues to perform. With the proper tuning, your vehicle will be running for years to come.
To learn more about our dealership and how we can help you, contact Volvo Cars Mission Viejo. We serve all of Southern California, including Orange County, Aliso Viejo and more. Call (949) 558-3990 to schedule a service appointment today!